Ann Richards died yesterday and a very interesting politician and person passed on.

It's worthwhile checking out the full biography of Ann Richards here but I'll give you a few highlights from her New York Times obit.

She was born Sept. 1, 1933, in Lakeview, Tex and graduated in 1950 from Waco High school, where she showed a special facility for debate. She enrolled at Baylor University in Waco on a debate scholarship and after graduating, she moved to Austin, where she earned a teaching certificate at the University of Texas in 1955.

In the early 1960's, she and a handful of other young Democrats founded North Dallas Democratic Women in an effort to give more power to women in the party. "The regular Democratic Party and its organization was run by men who looked on women as little more than machine parts," she said later.
In 1972, she ran her first campaign, helping elect to the Texas Legislature Sarah Weddington, who had successfully argued Roe v. Wade before the United States Supreme Court.
In 1976, Richards defeated a three-term incumbent to become a commissioner in Travis County, which includes Austin. She held the job for four years. She also began drinking heavily, becoming alcoholic and putting great strain on her marriage, she said later. It ended in divorce. After going into rehabilitation, she stopped drinking in 1980 and later said that the decision to seek help had saved her life and salvaged her political career.
"I have seen the very bottom of life," she said. "I was so afraid I wouldn't be funny anymore. I just knew that I would lose my zaniness and my sense of humor. But I didn't. Recovery turned out to be a wonderful thing."
In 1982, she ran for state treasurer and received the most votes of any statewide candidate, becoming the first woman elected to statewide office in Texas in 50 years. She was re-elected in 1986.
In 1990, when Gov. William P. Clements Jr., the first Republican governor of Texas since Reconstruction, decided not to run for re-election, Ms. Richards challenged a former Democratic governor, Mark White, in a primary and won. She went on to defeat the Republican candidate, Clayton Williams, a wealthy rancher, in the general election after a brutal campaign.
As governor, among other achievements, she fulfilled her campaign promise to bring more blacks, Hispanics and women into public office. She appointed the first black regent to the University of Texas and installed the first blacks and women on the state's legendary police force, the Texas Rangers. She also pushed for harsher penalties for polluters and gained control of the state's insurance board in a drive to reduce the industry's influence over state government.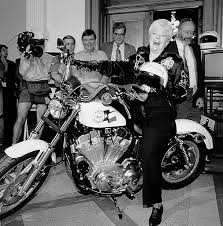 Richards oversaw an expansion of the state's prison system, increasing the space for prisoners by a third, and cracked down on the number of prisoners being paroled. She also instituted a major substance abuse program for prisoners. And she championed the creation of the Texas lottery as a source of public school financing. She bought the first scratch-off ticket herself on May 29, 1992.
Two years later, she underestimated her young Republican challenger from West Texas, George W. Bush, going so far as to refer to him as "some jerk." The comment drew considerable criticism. She refused to call him by name throughout the campaign, referring to him as "shrub" (small Bush).
She later acknowledged that Mr. Bush had been more effective than she at "staying on message" and that he had made none of the mistakes that her campaign strategists had expected. She was beaten 53 percent to 46 percent.
In her later years she travelled around the US campaigning for Democratic candidates and her popularity made her a cultural icon. Getting her motorcycle licence at age 70 helped. She also starred in a set of television advertisements.
She was a devastating debater and a captivating speaker. She brought down the house at the 1992 Democratic Convention when she delivered the
nomination speech
for Bill Clinton.
She was known for her oratorical skills and sense of humor. In a country where politicians can be dull and drab and bland, she stood out and then some. As small taste can be seen here.
Notable quotes can be
found here
but my personal favourites include:
I've always said that in politics, your enemies can't hurt you, but your friends will kill you.
If you give us the chance, we can perform. After all, Ginger Rogers did everything that Fred Astaire did. She just did it backwards and in high heels.
Poor George (President Bush Sr.), he can't help it. He was born with a silver foot in his mouth.
We won't see her like again too soon. Too bad.